10 Free Things to Do in Jacksonville, FL
Welcome to Jacksonville, Florida, (Duuuuval, as the natives would say), where adventure, culture, and relaxation come together! In this guide, we will explore the best free activities and attractions that this vibrant city has to offer.
Jacksonville, known as the "River City," is situated along Florida's northeast coast and boasts a rich history, stunning natural beauty, and a thriving arts scene.
Whether you're a nature enthusiast, history buff, or simply seeking family-friendly fun, Jacksonville has something for everyone, without breaking the bank.
From scenic parks and picturesque beaches to fascinating museums and lively festivals, you'll find a plethora of free things to do that will leave you with lasting memories.
10 Free Things to Do in Jacksonville, FL, According to a Local
What follows are some of the best free things you can do in Jacksonville.
1. Jacksonville Beaches
Embrace the beauty of the River City's exquisite beaches, a haven for relaxation and adventure.
Picture yourself strolling along the shores of Jacksonville Beach, Neptune Beach, and Atlantic Beach, as the soft sand caresses your toes and the ocean breeze invigorates your spirit.
For added luxury, consider visiting the One Ocean Resort and Spa where you can indulge in rejuvenating spa treatments or stay at the newly built Margaritaville Hotel for a delightful beachfront experience.
2. Riverside Arts Market (RAM)
One of the best free things to do in Jacksonville is the Riverside Arts Market, as you delight in the creative energy of the (RAM), an open-air market held every Saturday beneath the Fuller Warren Bridge.
Meander through the stalls of local artists and craftsmen, showcasing their unique creations ranging from paintings and sculptures to handmade jewelry and ceramics.
Enjoy the lively atmosphere with live music performances by talented local musicians.
Treat your taste buds to a diverse selection of food from various vendors, offering everything from gourmet snacks to international cuisines.
3. Cummer Museum of Art & Gardens
Take advantage of the Cummer Museum free admission on Tuesdays from 4 pm to 9 pm and immerse yourself in the world of art and nature.
This museum has an impressive collection of over 5,000 works of art, spanning diverse periods and styles.
Explore the meticulously curated gardens spread across 2.5 acres, featuring beautifully manicured landscapes, fountains, and scenic river views.
Afterward, savor delicious meals and snacks at the museum's café, which offers a delightful culinary experience.
4. Jacksonville-Baldwin Rail Trail
Lace up your walking shoes or hop on your bike to embark on an outdoor adventure along the Jacksonville-Baldwin Rail Trail.
This 14.5-mile trail offers a tranquil escape into nature, where you can enjoy breathtaking views of wetlands, tall pine forests, and enchanting hardwood hammocks.
Immerse yourself in the peaceful ambiance as you listen to the songs of birds and observe local wildlife.
The trail is perfect for a leisurely stroll, invigorating jog, or a refreshing bike ride surrounded by natural beauty.
5. Treaty Oak Park
If you want to see and visit a beautiful site to take pictures then you should definitely Treaty Oak Park, home to a magnificent oak tree that is both one of the oldest and largest in Jacksonville.
Learn about the tree's cultural and historical significance, as it symbolizes peace and friendship.
Enjoy a leisurely walk under the sprawling branches, finding shade and tranquility amidst the urban surroundings.
This serene park provides a picturesque setting for a relaxing picnic or a memorable photo session.
6. MOSH (Museum of Science & History)
There is always a new adventure to dive into a world of exploration and learning at the Museum of Science & History affectionately known as MOSH.
Take advantage of their "Free Fridays" from 3 PM to 5 PM, where you can discover interactive exhibits that bring science, history, and technology to life.
Engage in hands-on experiments, explore natural history displays, and marvel at the wonders of the universe in the planetarium.
Whether you're a curious child or a lifelong learner, MOSH offers engaging experiences for all ages.
7. Big Talbot Island State Park
Once you have visited Jacksonville Beach, don't put your beach towel up before you visit the unspoiled beauty of Big Talbot Island State Park, a hidden gem along the coast.
Marvel at the stunning shoreline with its unique black rock formations, sculpted by nature over time.
Immerse yourself in the serenity of the surroundings as you stroll along the trails, which meander through maritime forests and coastal ecosystems.
Birdwatching enthusiasts will find joy in spotting a variety of avian species in their natural habitats. Whether you prefer hiking, photography, or simply basking in the tranquility of nature, this park offers a peaceful retreat.
8. Art Walk
If you enjoyed RAM then you will love Art walk. This is one of the best free activities in Jacksonville, FL.
Prepare to immerse yourself in the vibrant arts scene of downtown Jacksonville during the monthly Art Walk, held on the first Wednesday of every month.
Explore the historic streets as they come alive with creativity, showcasing the works of local artists, performers, and musicians.
Experience a diverse range of artistic expressions, from traditional paintings and sculptures to contemporary installations and street performances.
Indulge your taste buds with delectable treats from food vendors spread across multiple streets, creating a delightful culinary experience.
9. Jacksonville Fire Museum
A fun adventure for kids and adults alike is the city's firefighting history at the Jacksonville Fire Museum.
Be prepared to step into the fascinating world of firefighting history at the Jacksonville Fire Museum.
Delve into the past as you explore vintage fire engines, historic fire fighting equipment, and captivating artifacts that provide insight into the city's firefighting heritage.
Learn about the bravery and dedication of firefighters throughout the years and gain a deeper appreciation for their role in protecting the community.
This engaging museum offers a unique and educational experience for visitors of all ages.
10. Beaches Town Center
There is much more to see besides the ocean at Jacksonville beach. The Beaches Town Center, is surely a place that will not disappoint.
You will experience the lively atmosphere and coastal charm of the Beaches Town Center, nestled at the junction of Atlantic Beach and Neptune Beach.
Take a leisurely stroll along the charming streets lined with unique shops, boutiques, and art galleries.
Browse through an eclectic selection of clothing, accessories, home decor, and locally crafted treasures.
Savor the flavors of the local culinary scene by indulging in the diverse offerings of the neighborhood's restaurants and cafes.
The Beaches Town Center is a perfect blend of coastal relaxation and urban energy, providing a memorable experience for visitors.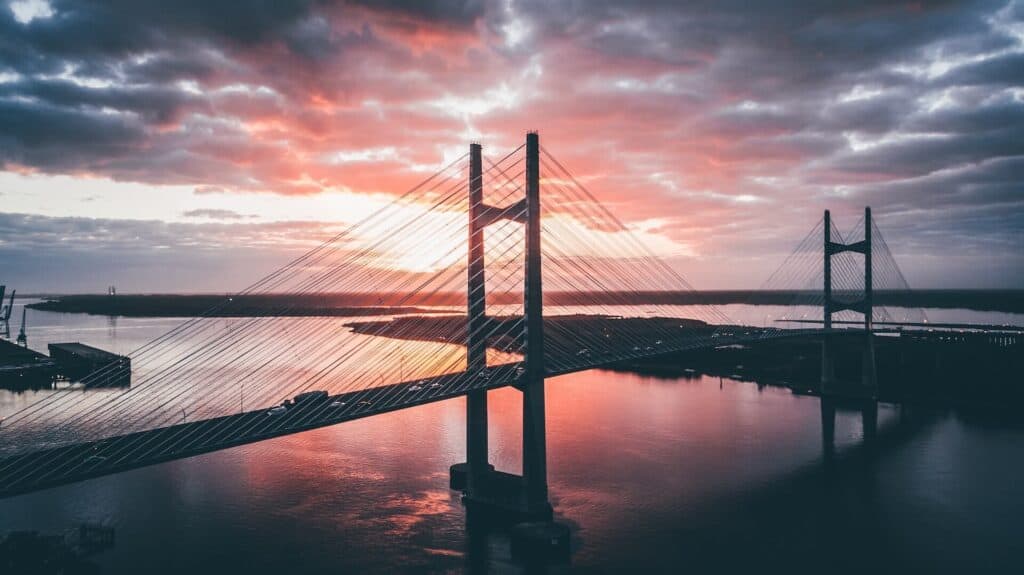 FAQs
What is the best month to visit Jacksonville, FL?
The best month to visit Jacksonville, FL is in the spring, particularly in April. During this time, the weather is pleasantly warm with temperatures ranging from the mid-70s to mid-80s Fahrenheit (24-29 degrees Celsius).
The city starts to emerge from the cooler winter months, and nature begins to bloom with vibrant colors. The humidity is relatively low, making outdoor activities more comfortable.
The spring season also marks the end of the peak tourist season in Jacksonville, resulting in fewer crowds and more availability of accommodations and attractions.
This allows visitors to enjoy the city's offerings without the hustle and bustle of peak travel months. It's a great time to explore the city's pristine beaches, where the water temperature starts to warm up, and the sun is shining.
The city's parks and gardens also come alive with blooming flowers and lush greenery, providing a picturesque backdrop for outdoor adventures.
Additionally, April offers a variety of events and festivals, such as the Jacksonville Jazz Festival and the World of Nations Celebration, showcasing the city's cultural diversity and vibrant arts scene.
Overall, April provides a perfect balance of pleasant weather, fewer crowds, and a range of activities, making it the best month to visit Jacksonville.
Why is Jacksonville popular?
Jacksonville, Florida is popular for several reasons, making it an attractive destination for travelers. Firstly, the city boasts a stunning coastline and beautiful beaches that stretch for miles.
Jacksonville Beach, Neptune Beach, and Atlantic Beach offer pristine sands, inviting waves, and plenty of sunshine, making them ideal for sunbathing, swimming, and water sports.
The city's rich history is another draw for visitors. Jacksonville is home to several preserved landmarks and museums that provide insights into its past.
Places like the Kingsley Plantation and the St. Augustine Historic District, located nearby, offer glimpses into the region's colonial history and diverse cultural heritage.
The vibrant arts scene in Jacksonville is another reason for its popularity. The city is home to numerous art galleries, theaters, and music festivals, attracting culture enthusiasts.
Nature
Jacksonville's extensive park system is also a notable aspect of its appeal. The city is blessed with an abundance of green spaces, nature trails, and outdoor recreational areas.
Places like the Timucuan Ecological and Historic Preserve, Big Talbot Island State Park, and the Jacksonville-Baldwin Rail Trail offer opportunities for hiking, biking, birdwatching, and wildlife spotting.
These natural havens provide a tranquil escape from the urban environment, allowing visitors to connect with nature.
Food
The culinary scene in Jacksonville has been steadily growing, attracting food enthusiasts. The city offers a diverse range of dining options, from seafood shacks and Southern comfort food to international cuisines.
Visitors can indulge in fresh seafood dishes, sample farm-to-table creations, or explore ethnic flavors from around the world. The city's local breweries and craft beer scene also contribute to its gastronomic appeal.
Sports
Sports fans find Jacksonville popular due to its professional sports teams. The Jacksonville Jaguars (NFL) and the Jacksonville Jumbo Shrimp (minor league baseball) draw crowds of passionate fans.
Attending a game can be a thrilling experience, soaking up the electric atmosphere and cheering for the home team.
Does Jacksonville Florida have an international airport?
Yes, Jacksonville, Florida has an international airport. The primary airport serving the city is Jacksonville International Airport (JAX).
Located approximately 13 miles north of downtown Jacksonville, JAX is a major transportation hub in Northeast Florida.
The airport offers domestic and international flights to various destinations, catering to both leisure and business travelers. It serves as a hub for several airlines, including major carriers and regional airlines, providing a wide range of flight options.
Jacksonville International Airport features modern facilities and amenities to ensure a comfortable travel experience for passengers.
Ground transportation options are also available, including rental car services, taxis, ride-sharing services, and public transportation.
With its international connectivity, Jacksonville International Airport serves as the gateway for visitors from around the world to explore Jacksonville and the surrounding areas.
Does Jacksonville FL have a high crime rate?
Jacksonville, FL has a crime rate that is somewhat higher than the national average.
While the city faces certain challenges related to crime, it's important to note that crime rates can vary across different neighborhoods and areas within Jacksonville.
Like any major city, there are areas that may experience higher crime rates compared to others.
The Jacksonville Sheriff's Office and local authorities are actively working to address these issues through various initiatives, community engagement programs, and law enforcement efforts.
For visitors to Jacksonville, it is always advisable to exercise general safety precautions.
It is recommended to stay aware of your surroundings, particularly in unfamiliar areas, and take necessary precautions to safeguard personal belongings.
Researching and understanding specific neighborhoods or areas you plan to visit can help in making informed decisions about your safety.
It's also a good idea to consult local resources, such as visitor information centers or online travel advisories, for up-to-date information on safety and security in Jacksonville.
While there may be areas with higher crime rates, there are also many safe and welcoming neighborhoods and attractions in Jacksonville.
By being aware of their surroundings and taking necessary precautions, visitors can have a safe and enjoyable experience in the city.
Conclusion
In conclusion, Jacksonville, Florida offers a diverse range of attractions and activities that make it an enticing destination for visitors.
From its stunning beaches and natural beauty to its rich history, vibrant arts scene, and numerous free attractions, there is something for everyone to enjoy.
While it's important to be mindful of certain factors like crime rates and varying neighborhoods, exercising common safety precautions can help ensure a positive experience.
Whether you're seeking relaxation, outdoor adventures, cultural immersion, or family-friendly fun, Jacksonville has much to offer.
So, plan your visit, embrace the city's unique charm, and create lasting memories in this dynamic and inviting destination.
Recommended reads
Photo: Lance Asper en Unsplash