Living in Georgia, US: Pros and Cons + FAQs, By a Local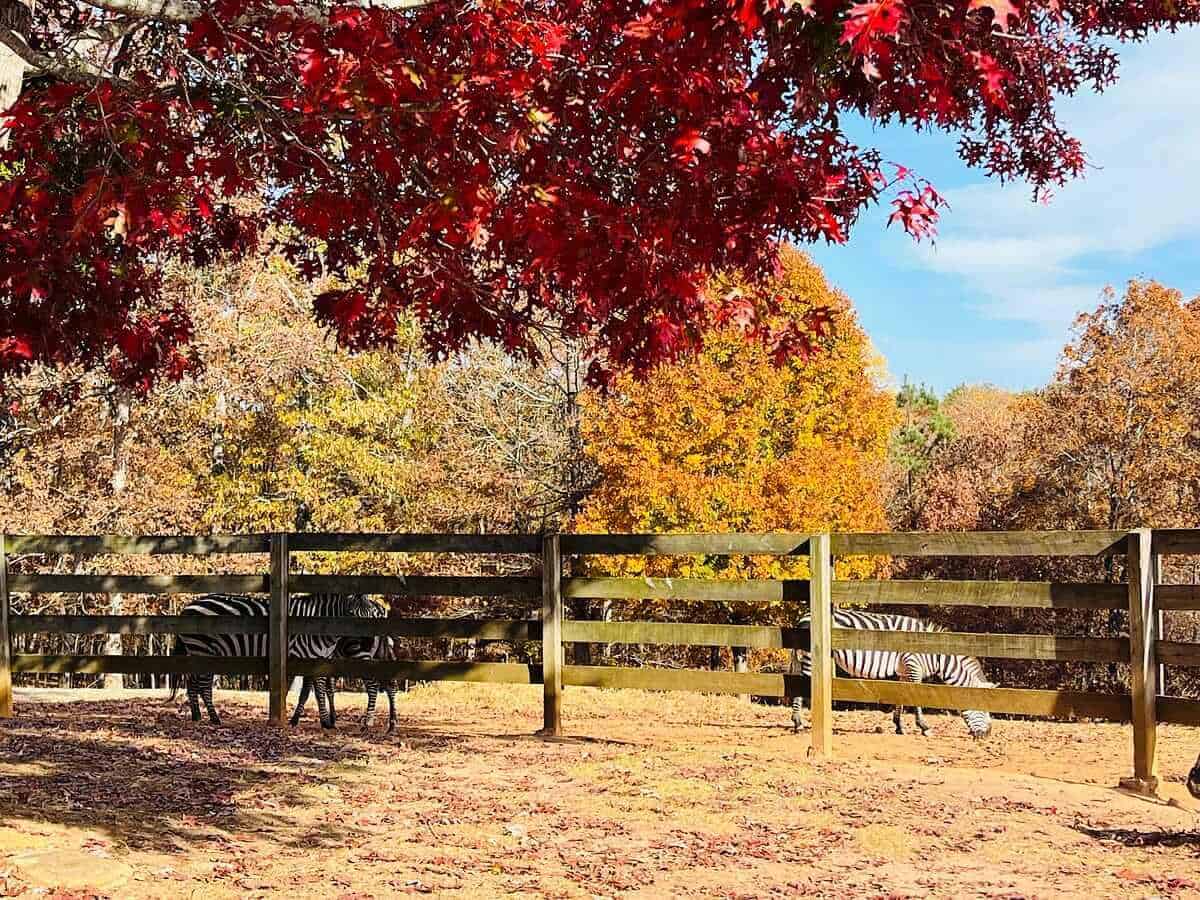 This post may include affiliate links: if you make a purchase, we may receive a commission, at no cost for you. Learn more.
While I grew up in the heart of Tennessee, I've been living in the state of Georgia for many years – half of my life.
A small town in the Volunteer state might officially be the hometown that knew me as a child, but the Peach state has been my chosen home nearly all of my adult life. In fact, I was still a college student when I made the move.
If you look at a map of Georgia, you'll notice most of the cities are clustered around Atlanta (ATL). I first moved to the city of Acworth to work in the town of Kennesaw. You'll find both of these to northwest of Atlanta.
I would later move to Dallas, Georgia, and commute in to Marietta for work. During my work as a therapist, I had clients in some of the largest metro counties, which include Cobb, Douglas, Cherokee, Fulton, and Paulding.
Suffice it to say, I know my way around those areas well — or at least, I did until I moved to a town an hour East of Atlanta about 8 years ago. These days, I live in Madison, which is nearer to Athens, Georgia, than the ATL.
I can give you the pros and cons of living in this state — at least, according to me — and answer a few frequently asked questions. If you've ever thought about moving to Georgia, let's review some good (and bad) reasons to do it.
Keep in mind that the pros I'm listing are what I consider benefits of this state. That's also true for the cons.
Bear in mind that what you're looking for might be different than what I do, so if you wonder if Georgia might be the best place for you, you should at least give it a visit and form your own opinions.
Living in Georgia: Pros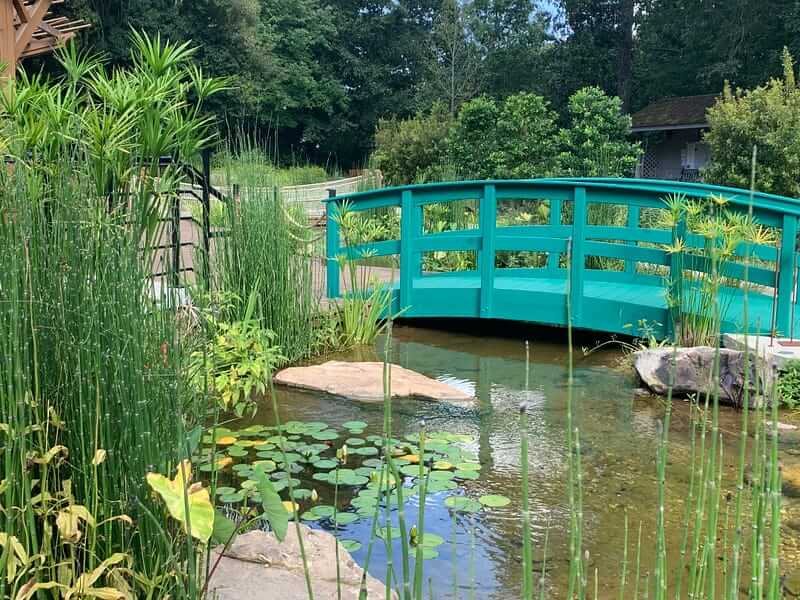 There are many good reasons to move to Georgia. I moved here for a job. Actually, if I'm entirely honest, I moved here for a job with the side benefit of having a boyfriend at the time living in the state.
Both were factors in my decision-making process. To be honest, I don't recommend relocating for another person unless you also can find many benefits in the state for you, too.
Happily, I did, although I found what I loved on the opposite side of the state than where I first started out.
1. The Weather
If you're from a more northern climate, you might enjoy the weather in Georgia.
We do get four clear seasons here, but you'll find that summer sticks around longer than the other three and that our winters are typically very mild indeed if you live in the middle or southern part of the state.
While the northern part of the state still gets snow and colder temperatures, you'll find that the area in and around Atlanta is usually mild.
In fact, many transplants to the state will mention how they don't miss shoveling snow.
Frankly, unless you move to the mountains in Georgia, you'll be lucky to scrape together enough snow to make a snowman most years.
My favorite seasons in Georgia are Spring and Fall. They don't last the longest, but you'll get great weather when they're here.
Plus, with a much longer warm season here, you'll notice that there's something in bloom nearly year-round, an advantage to any gardener or nature lover.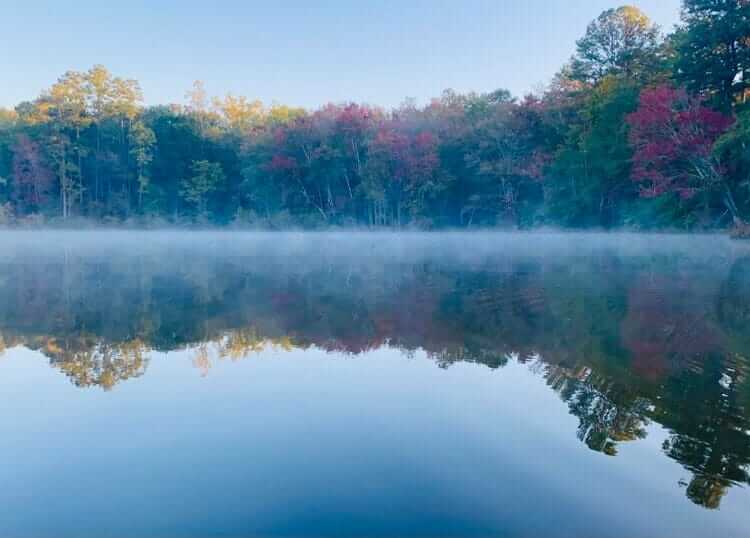 2. Thriving Economy
The economy in Georgia ranks #11 in the US News and World Report. Job opportunities in the state continue to grow and employment in general is on the rise.
In fact, the state ranks #12 in long-term fiscal stability, which could be reassuring if you're considering a move here.
3. International Airport
If you enjoy travel or often travel for work, Atlanta is home to the Hartsfield-Jackson International Airport. This can be convenient to world travelers who prefer direct flights.
While I list this as a pro of living in Georgia, I wouldn't be doing my job if I didn't warn you to dress in layers for your trip to the airport.
I've never been there when I wasn't absolutely sweltering no matter the outside temperature.
4. Sports
If you're a sports enthusiast, you'll be glad to know that Georgia is home to many major sports teams.
Baseball fans can enjoy games to see the Atlanta Braves in action. Football fans can enjoy the college rivalry of the University of Georgia versus Georgia Tech.
Football fans at a professional level can follow the Atlanta Falcons. Soccer fans can enjoy Atlanta United games. Basketball fans can enjoy the Atlanta Hawks (men) and Atlanta Dream (women).
Georgia has played host to the Olympics, NASCAR, the U.S. Open Tennis Series, The Masters golf tournament, and the Super Bowl — to name just a few.
You can follow the Atlanta Thrashers for hockey, and if you find yourself in the Savannah area, you'd be missing out if you didn't at least try to catch a minor league baseball game with the Savannah Bananas.
5. Strong Diversity
One of the things I love most about Georgia is that it's incredibly diverse.
While the state as a whole still shows a 59% White population, you'll find that many cities have more diversity than some of the outlying towns.
The Black or African American population in Georgia comes is estimated at around 33% with Hispanic or Latino residents making up about 10% of the population.
These demographics may fluctuate depending on the county you choose to live in. 
6. Natural Wonders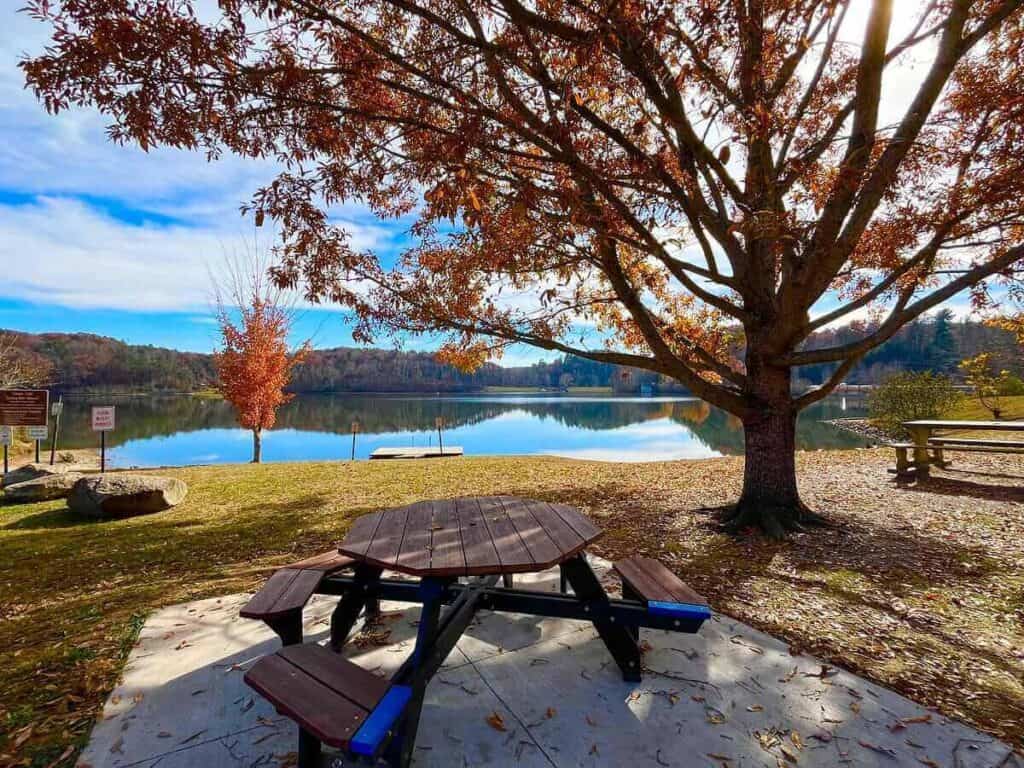 Another great reason to move to Georgia is that it contains many natural wonders. It doesn't matter if you are an outdoors sort of person or just someone who wants to be surrounded by beautiful scenery, there's much to love about this state.
We have the mountains in middle and north Georgia and the beautiful Georgia barrier islands to the east.
You can choose to live in a city center or a small town, in the mountains or near the beach, or simply in farm country somewhere in the middle.
There are 7 natural wonders you'll find in Georgia: Amicalola Falls, Okefenokee Swamp, Providence Canyon, Radium Springs, Stone Mountain, Tallulah Gorge, and Warm Springs.
However, those aren't the only beautiful, natural places you'll find here. Red Top Mountain and Kennesaw Mountain were two of my favorite places to hike when I first moved to Georgia.
Later, I would discover the many spectacular gardens around the state, which include Gibbs Gardens, the State Botanical Gardens of Georgia, the Atlanta Botanical Gardens, and more.
Then, there are the waterfall trails in north Georgia and the many coastal islands you'll find in the southeast of our state.
The beauty here is a strong determining factor for anyone who loves being in the great outdoors.
7. Something for Everyone
There really is something for everyone in Georgia. If you like city life, there are plenty of places to choose from in or around Atlanta.
If you want a more bucolic setting in a close drive to a bigger city or town, you can find that, too.
It's a state that's pet-friendly and family-friendly with plenty for everyone to do.
If you lean conservative, there are plenty of places where you'll fit right in, and if you lean liberal, you can come here and be a part of the movement that flipped our state blue in the last election.
Regardless of who you are or how you identify, there's something in this state for you.
Living in Georgia: Cons
While the aforementioned reasons are all good ones to move to Georgia, there are some cons of living here that you should factor into your decision. None of these may be deterrents for you. However, it will serve you well to be aware of them.
1. The Weather
I've included the weather as both a pro and a con. In my opinion, it's both.
If you asked me my opinion of our weather during the mild days of Spring or Fall, you'd get an entirely different answer than the one you'll get while I'm still sitting in the middle of a Georgia summer heat wave.
The summers here are not for the faint of heart. The temperatures can climb into the high 90s (that's Farenheit), and the real-feel temperature can top 100 degrees. And don't get me started on the high humidity that accompanies it…
If you love to sit and sweat in a sauna or a hot yoga class, you'll love a Georgia summer.
For most Georgia residents, complaining about the summer weather is simply par for the course. Most of us hate it, but we find reasons to stick around anyway.
2. Atlanta Traffic
Atlanta traffic is yet another con of living in Georgia, especially if you have a commute that takes you anywhere near the city or its outskirts.
Frankly, it's ridiculous to have so many lanes and yet still have traffic backed up around the clock. If you struggle with road rage, I cannot recommend living anywhere near the Atlanta area. Might I suggest a less populated and more rural location in Georgia?
You should know that drivers here do not respect turn signals. If you signal to change lanes on the Interstate, as sane and polite drivers do, Georgia drivers will make sure that you absolutely do not get the opportunity to change lanes — ever.
You'll find the occasional Good Samaritan who doesn't speed up to block your path, but it's rare and should not be counted on.
3. Allergens
You might not realize that the state of Georgia has a longer allergy season than most states due to our typically mild winters.
You'll find that allergy season here can start as early as January and go through November. You might get a break in December only to start back up again in the new year.
If you suffer from severe allergies, Georgia might not be the best place for you to live.
4. Lack of Public Transportation
While Atlanta and a few surrounding cities have public transportation, you'll find that there are few options outside of the Atlanta metro area.
Before you consider relocation, you might want to check if the town you're considering has access to any public transportation at all.
If you're used to the convenience of Uber, Lyft, Door Dash, and taxis, you might find it off-putting to discover that some towns don't even possess a public bus route, let alone food delivery beyond pizza.
5. Pests
I would be remiss if I didn't give you a discretionary warning about the pests you might encounter in our fair state. Back home in Tennnessee, ants would eat your picnic but otherwise leave you alone.
Here in Georgia, many of the pests have evolved and become weaponized. I'm sure there are evolutionary reasons for why things like fire ants exist, but if you haven't yet encountered one, let me assure you that you never want to.
Yes, the ants here bite, it's extremely painful, and you'll find them everywhere.
You'll also find mosquitoes, hornets, and wasps here. Mosquitoes seem to enjoy bothering everyone.
Wasps have always left me alone, but after a recent attack by multiple hornets while minding my own business in my garden, I highly recommend steering far clear of them. These stings can be dangerous, particularly if you have an allergic reaction to their venom.
Other pests in Georgia include cockroaches, ticks, termites, fleas, and black widow spiders.
Happily, there are some natural, non-toxic deterrents to some of these pests, so they don't have to be a deal breaker for you.
However, if you're highly allergic to any of the aforementioned pests, Georgia might not be the ideal state for you.
6. Low Wages for Workers
According to a 2022 report, Georgia ranks as one of the worst states for workers. The minimum wage is stuck at $7.25.
Some of Georgia's labor policies are antiquated and prohibit union membership as a condition of employment.
Furthermore, employer-friendly laws make it easy for employers to terminate employees without justification, skip out on providing paid family leave, and make few accommodations for disabilities.
While the economy seems strong for businesses, it doesn't reflect well that employees express so much dissatisfaction.
Furthermore, with a median income of $37,512, the wages are far lower than the 2021 reported average personal income of $64,143.
When considering a move to Georgia, you should take into account salary as compared to the rising cost of living here.
7. Low Rankings in Education
It's painful to admit, but many Southern states are still lagging behind in education. According to the US News and World Report, Georgia ranks at #27 in education.
While that might not seem terrible, of 50 ranked states, 27 is in the bottom half of the rankings. If your current state is even lower than that, Georgia's educational system could be an upgrade.
However, if you're in a state with a much better education system, Georgia might not be the best move for you and/or your family.
Frequently Asked Questions
In case the above information didn't cove it, let's talk about some of the frequently asked questions about living in Georgia.
Is Georgia a Good Place to Live?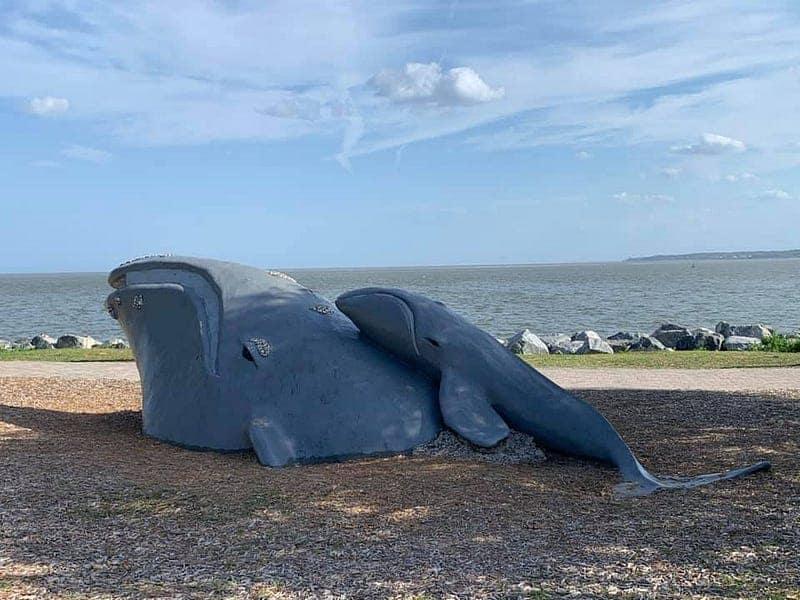 Honestly, it depends on who you are and where you live. Georgia can be a great place to live if you find a town you love and a community that feels like home.
It's a beautiful state with much to do, but if you don't find a place that feels like it's yours, it might be difficult to see it as a good place to live.
Keep in mind, Georgia is a part of the Deep South Bible Belt.
For many, this can be comforting and familiar, but if you aren't conservative or religious, you might not like that nearly everyone asks you which church you go to, as if it's a foregone conclusion that you attend.
Also, the Deep South is known for many things like hot weather, high humidity, and southern charm, but it's also known for bigotry. I wish I could say that it wasn't true, but you will find more than your fair share of -isms in the South.
I'd like to counter all that by saying that I am neither religious nor conservative, and I love the town I call home.
While it's overwhelmingly both of those things, I have found my own people here.
Granted, I am white with the white privilege that's inherent with it, but I do believe anyone can be happy here in Georgia as long as you seek out a community that feels like home to you.
Is Georgia a Safe State?
In US rankings, Georgia comes in at #24 for crime and #27 for public safety. That's about mid-range when you consider there are only 50 states ranked. Some cities are safer than others.
The safest cities in Georgia include Holly Springs, Kingsland, Hampton, Johns Creek, Palmetto, Barnesville, Milton, Tyrone, McRae-Helena, and Braselton.
You'll find the highest crime areas in College Park, Americus, Garden City, Albany, Waycross, Griffin, Forest Park, Cordele, LaGrange, and Eastman.
The areas I've lived in have generally been safe. Granted, we keep our homes and cars locked when we're not in them, and many of us keep security systems in our homes for good measure.
But in all the towns I've lived in during my time in Georgia, none of them have felt unsafe. However, as a woman and a mother, I do take all the usual precautions and stay aware of my surroundings at all times.
Is Georgia a Good Place to Raise Kids?
Georgia can be a good place to raise kids — depending on the school system and community.
I live in Madison, Georgia, and it's a wonderful place to raise kids. We have an excellent charter school system, which was ranked 10th place out of 179 school districts in the state of Georgia in 2023.
Also, we have a vibrant local community with annual family-friendly festivals and activities. We even have a safari park opening in 2024 and splash pads planned at local parks.
It's not perfect. I would love to see more entertainment options for older kids here, but it's definitely a great place to raise a family.
Georgia has many towns that make good places to raise kids. You'll want to do your research and highlight any specific interests you have when investigating the state for a potential place to raise your family.
You'll also want to check the cost of living for each area to make sure the area that's desirable to you is equally affordable to you.
Is Georgia a Good Place to Meet New People?
As a single person living in a small town in Georgia, I can't recommend the state for dating options unless you choose to live closer to a busy metropolitan area.
However, it's a great place to make new friends. I've made many friends in my time in the state, and I'm always making more as new people move into the community.
While dating options in rural areas everywhere are sadly lacking, that doesn't mean you don't have options in neighboring towns. Georgia can be a great place to meet new people if you have a friendly attitude and open mind.
Is it Expensive to Live in Georgia?
You might be surprised to learn that Georgia ranks 5th in lowest cost of living relative to other states.
It can be expensive to live in Georgia depending on where you choose to live, but it doesn't have to be. You'll want to factor what you can afford when you consider a move to Georgia.
How Much Money Do You Need to Live Comfortably in Georgia?
In order to live well in Georgia, an individual needs to make a minimum wage of $17.64 per hour.
This is considered a livable wage for the state of Georgia, which unfortunately still has a state minimum wage of $7.25 per hour.
How comfortably you can live here depends on many factors including your personal debt, the mortgage or rental cost of the area you choose, and your general standard of living.
While you don't need to make as much money in Georgia as you might in states with much higher costs of living, you'll find that there are still areas with inflated costs that require higher pay.
What is the Average Price of a House in Georgia?
Georgia might be ranked at having a low cost of living, but we have the most expensive housing market in the entire country. It's extremely overpriced, and Atlanta is easily the most outrageous.
The average house price in Atlanta averages $357,677, which is easily $100,000 more than the home is worth due to inflated market values.
The average home value in the state is $318,919, according to Zillow.
Living in Georgia: In Conclusion
Georgia has been my home for many years now. I started out with an apartment in Acworth followed by a house in Dallas and eventually made my way over to Madison where I rented for many years before buying a home.
I've been all over the state on my travels, and there's much to recommend it. I love being a short drive away from both the mountains and the beach.
I love that the state is full of culture and history and plenty of activities for outdoor enthusiasts. And I enjoy raising my children in a town that has welcomed us from the start.
With that being said, I will always complain about the heat, humidity, and mosquitoes. That's a given.
I reserve my right to complain vigorously about Atlanta traffic, bad drivers, and the intentional disregard of turn signals.
But I will also tell you that if you come here, you have to try some home-grown peaches and pecans.
You'll want to sample honey from local beekeepers. You absolutely need to stop at a roadside stand and pick up some hot-boiled peanuts — just to give them a try. Here, we drink our tea sweet, and fried chicken is a state staple.
The state's not perfect, nor are the people in it. But most of us mean well — and the ones who don't, you'll likely find anywhere.
Georgia might be the state for you. Why don't you visit us and find out?
Recommended reads